Kinky Medical Fetish Play, & Sensual Domination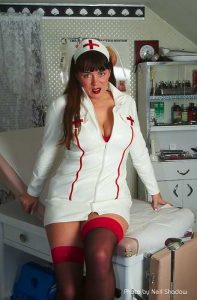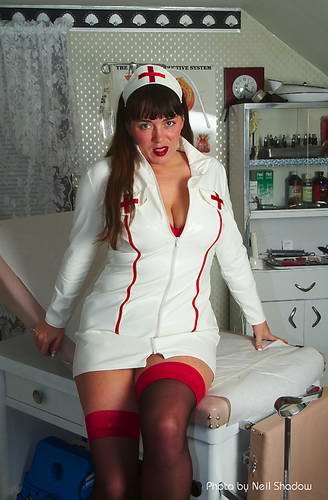 Welcome to my kinky clinic! I am Mz Suzanne SxySadist AKA naughty Nurse Nasty AKA Dr Sadist!
I truly love to conduct kinky medical procedures & wicked experiments on my hapless and helpless victims (err patients!).  If you are shopping for a legitimate health care provider that takes your major medical insurance, then you are definitely in the wrong place!

However.. If you enjoy medical fetish, nurse / doctor / patient games and sensual domination with a very medical flair then welcome to my Reception Area / waiting room!
If you want to know how a nice girl like me got into nurse fetish games then please click Meet your nurse.  You may be curious about how you could win my favor before the exam in the hopes that I will go easy on you (or harder depending on your preference).

If that is the case, please take a peek at my Wicked Wish List!
You need more info on the kinds of things I do like mock castration fantasy, catheter play and urethral sounds then please click Medical Procedures Available.
If you think you are ready to have your name called by naughty Nurse Nasty, then please leave the magazine on the table and step inside the exam room of my Medical Exam Room. By the way…just so you know, my actual facility is located in Northwestern Connecticut! (Use zip code 06098 in any online map program, to get an approximate driving distance from you to me)
Once you have the confidence that I am the right nurse / doctor for you you may talk to my Receptionist about Making Your Appointment.
You may even want to stop by the Gift Shop to get yourself a medical fetish video or some personal memento from yours truly, Nurse Nasty.
Finally, if you would like to visit some of my friends and associates, or find other kinky medical content check out the Related Medical Links page.